Contenido Nuestras Marcas
OUR BRANDS
OUR BRANDS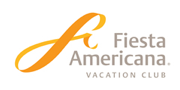 Membership in Fiesta Americana Vacation Club brings a long-term solution to your vacation planning, with years of exciting vacation options. In this points-based club, members have the flexibility to choose from hundreds of vacations options and destinations every year.
Use your points to book a stay at one of more than 100 hotels, including Fiesta Americana hotels and resorts, Fiesta Inn, and hotels run by our partners Hilton Grand Vacations Club and RCI.
Points can also be used to purchase miles for air travel in participating frequent flier programs. The flexibility that comes from Fiesta Americana Vacation Club membership will make all of your vacations unforgettable.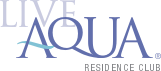 Live Aqua Residence Club is an exclusive club with a select portfolio of residential and hotel vacation properties in the world's top travel destinations. It is the ideal club for travelers looking for unique experiences in a relaxed, exclusive and flexible setting.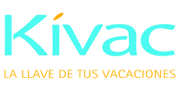 A new way to travel, using a flexible point system, Kívac offers access to hotels and experiences in Mexico's most popular destinations.
Kívac opens the door to a wealth of experiences:
Weekend getaways just a short drive away
Archaeological sites and adventurous destinations
Popular beaches and colonial villages
Points remain valid for 5 years. This flexibility allows members to use their points when it would be most advantageous, saving up for a grand trip next year, or taking several smaller trips this year.
Travelling intelligently has never been easier.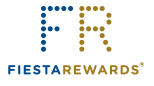 Fiesta Rewards the most well-known loyalty program among domestic business travelers, is an experience that goes far beyond each trip. It means discovering more and better possibilities, having unique experiences, and enjoying benefits designed to appreciate you at all times.
Our program offers an experience crafted especially for you through different memberships because we know and honor the preferences of each of our members:
Fiesta Rewards offers different levels: Classic, Gold, Platinum, and Black.
Fiesta Rewards Grupal
Fiesta Rewards Empresarial
Fiesta Rewards Apreciare
Fiesta Rewards Motiva
Fiesta Rewards membership brings new meaning to your trips and new enjoyment from its various benefits:
Preferential rates and exclusive promotions.
Free nights for your next vacation in more than 60 destinations throughout Mexico.
Fiesta Rewards points for stays and purchases.
Exchange points for rewards in our online store.
Access to events and unique experiences.
Discover the Fiesta Rewards experience at fiestarewards.com, on our app, or by calling Fiesta Rewards or Santander Fiesta Rewards and let yourself be surprised by all of our destinations.
This is how Fiesta Rewards has contributed to keeping Posadas guests coming back and to maintaining stable revenues in various business cycles, all while continually strengthening its position in the industry and increasing its value as a brand and program for 33 years.
Fiesta Rewards knows you and appreciates you.

Fiesta Rewards Apreciare is the loyalty program that appreciates and rewards executive assistants who book business trips for their employees at any Live Aqua, Grand Fiesta Americana, Curamoria Collection, Fiesta Americana, The Explorean, Fiesta Inn, Gamma, and one hotels.
Among the benefits that Fiesta Rewards Apreciare members receive is the accumulation of 5 points per dollar for each night booked and event or banquet held. These points can be exchanged for rewards to enjoy in their personal and family life.
Through fiestarewards.com, members can use their points to book hotel stays, check their points balance, and learn about all the benefits and rewards that Fiesta Rewards Apreciare offers.

Fiesta Rewards Motiva is the loyalty program that appreciates and rewards travel agents who book their clients' stays at our hotels.
For reservations made at any Live Aqua, Grand Fiesta Americana, Curamoria Collection, Fiesta Americana, The Explorean, Fiesta Inn, Gamma, or one hotel, they receive 5 points per dollar invoiced, which can be exchanged for rewards.
Through fiestarewards.com, members can make reservations, check their points balance, and learn about all the benefits they get just for being part of Fiesta Rewards Motiva.
LA COLECCION RESORTS
The Mexican vacation of your clients' dreams exists in their dreams alone. And with 12 distinctive resorts in Mexico's most desired beach locations, we promise to bring each dream to life. Whether they prefer an all-inclusive, adults-only or family-friendly vacation, each of our resorts features award-winning hospitality, unrivaled accommodations, and our devotion to providing each and every guest with the Mexican vacation of their dreams' whatever that dream may be.