Contenido Otros Negocios
OTHER BUSINESS
OTHER BUSINESS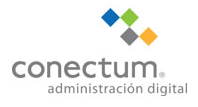 A shared service center, Conectum is run by Posadas' administrative and accounting divisions. Built upon world-class technology, Conectum stands as a model of Posadas' finely tuned international business expertise.
Conducts more than 5 million transactions annually.
Supports more than 250 corporate clients.
Operates more than 250 business units across several industries including hotels, restaurants, vacation clubs, real estate and corporate administration.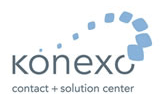 As Posadas' communication and connection headquarters, Konexo maintains two call centers boasting more than 1,800 agents, each ensuring the highest quality and attention to your needs.
Konexo utilizes:
Cutting edge phone and instant messaging technology.
Phone call and system monitoring to ensure quality.
CDIK training center agents.
Service flexibility allows clients to run sales campaigns, provide customer support, manage information, conduct telemarketing efforts, and manage just about any need involving customer communications and client contact.