Contenido Acerca de Nosotros
ABOUT US
ABOUT US
Posadas has a history of solid growth since the opening of its first hotel in 1970.
Posadas is the leading hotel operator in Mexico that owns, leases, franchises and manages more than 180 hotels and 29,000 rooms in Mexico and the Caribbean, under its 9 brands, achieving efficient centralized management and high-level economy of scale.
The pipeline includes agreements to operate 22 new hotels with 3,711 over the next three years.
The geographical coverage of Posadas with its different brands makes it possible to reach agreements with micro, medium and large companies (more than 300 corporate accounts).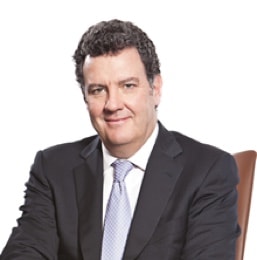 Pablo Azcárraga Andrade
CHAIRMAN OF THE BOARD POSADAS
Grupo Posadas, S.A.B. de C.V. is a variable stock corporation incorporated under the laws of Mexico and acts as a holding company, conducting business within itself and its subsidiaries.
In accordance with our corporate bylaws, everyone serving on Posadas board of directors is elected at our general assembly. Our board makes all major decisions concerning management of the company and its subsidiaries. As dictated by our bylaws, membership on our board of directors is restricted to no fewer than five and no more than 21 individuals (or their respective representatives). At least 25 percent of board members must be independent and not employed by Posadas or any of its subsidiaries. Our bylaws also require that the majority of board members must be Mexican citizens.
The current members of our board of directors and its committees were elected by the Annual Stockholders General Assembly, and are comprised of 10 principal directors and 2 external advisors, who will retain their positions until their replacements are selected and assume their duties.
The following table shows the names of each current member of our Board of Directors, along with their respective ages, titles, and the dates they were first appointed.
Board of Directors
BOARD OF DIRECTORS
BOARD MEMBERS
Pablo Azcárraga Andrade
CHAIRMAN OF THE BOARD POSADAS
José Carlos Azcárraga Andrade
POSADAS CHIEF EXECUTIVE OFFICER
Enrique Azcárraga Andrade
PRESIDENT OF EXIO, S.C.
Juan Servitje Curzio
CHAIRMAN OF THE BOARD OF PRODUCTOS RICH S.A. DE C.V.
Silvia Sisset de Guadalupe Harp Calderoni
PRIVATE INVESTOR
Carlos Levy Covarrubias
PRIVATE INVESTOR
Guillermo García-Naranjo Álvarez
INDEPENDENT CONSULTANT
Luis Alfonso Nicolau Gutiérrez
INDEPENDENT CONSULTANT
Benjamín Clariond Reyes Retana
INDEPENDENT CONSULTANT
ALTERNATES
Charbel Christian Francisco Harp Calderoni
Alfredo Loera Fernández
SECRETARY
Olga Patricia Gutiérrez Nevárez
SECRETARY
Víctor Ángel Bohon Devars
PROSECRETARY
AUDIT COMMITTEE
Guillermo García-Naranjo Álvarez
CHAIRMAN
Benjamín Clariond Reyes Retana
Luis Alfonso Nicolau Gutiérrez
COMPANY PRACTICES COMMITTEE
Luis Alfonso Nicolau Gutiérrez
CHAIRMAN
Guillermo García-Naranjo Álvarez
Benjamín Clariond Reyes Retana
PLANNING AND FINANCE EXECUTIVE COMMITTEE
Enrique Azcárraga Andrade
CHAIRMAN
Pablo Azcárraga Andrade
Carlos Levy Covarrubias
Committee Membership
COMMITTEE MEMBERSHIP
The Audit Committee is currently comprised of Guillermo García-Naranjo Álvarez, Benjamín Clariond Reyes Retana and Luis Alfonso Nicolau Gutiérrez.
The Business Practices Committee includes Luis Alfonso Nicolau Gutiérrez, Guillermo García-Naranjo Álvarez and Benjamín Clariond Reyes Retana. The Audit and Business Practices Committees are responsible for complying with the country's securities and exchange laws, including:
Business Practices Committee
The committee must provide its opinion to the Board of Directors regarding all matters it oversees, in accordance with applicable laws or where required by applicable provisions; convene shareholder meetings and create appropriate agendas; assist the board to issue reports as required by law; and review and issue its opinion related to transactions that occur between interested parties.
Audit Committee
This committee must review the company's financial statements and recommend its approval or non-approval to the Board; monitor and assure compliance with applicable financial reporting standards and practices; evaluate the performance of external auditors; review and report to the Board under which an internal company audit should be conducted and review any findings; establish mechanisms to monitor and control the operations of the company to comply with applicable regulations; and investigate possible breaches of any rules or regulations; as well as monitor compliance with corporate guidelines and seek expert opinions when necessary and issue corresponding options and reports as required by law.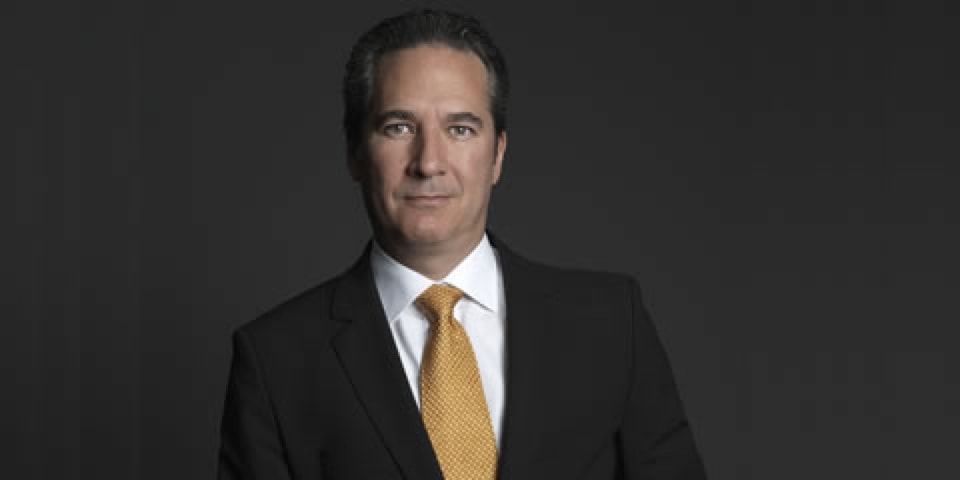 JOSE CARLOS AZCÁRRAGA ANDRADE
CEO
In 2011, José Carlos Azcárraga Andrade became the Chief Executive Officer of Posadas. His mission is to ensure that every action taken by the board of directors conforms to the company's strategic vision and to ensure that everything is communicated clearly and sensibly to the rest of the organization.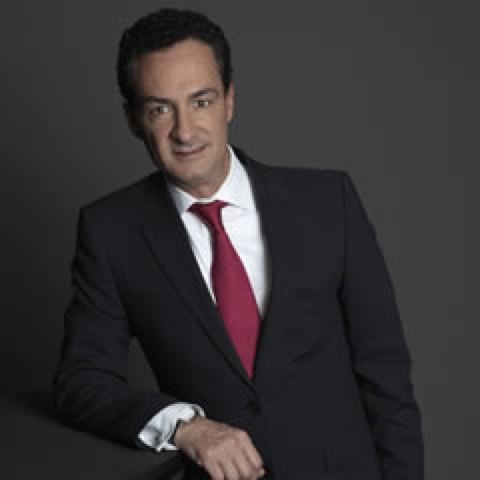 JAVIER BARRERA SEGURA
VP Strategy, Alliances and Human Resources
Responsible for aligning Posadas' strategy, ensures growth within a framework of research, respect, awareness of the planet and society, directing the ESG program and the Human Resources unit.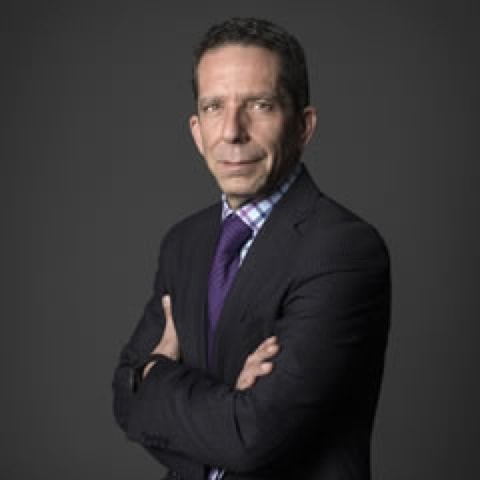 ENRIQUE CALDERÓN FERNÁNDEZ
VP Upscale & Luxury (Chief Operating Officer)
With a clear focus on the upscale and luxury brands of Grupo Posadas, this division is the core business of Posadas when putting the Company's strategy into practice.
Its mission is to ensure that the elements that provide an efficient operation are successfully implemented and integrated.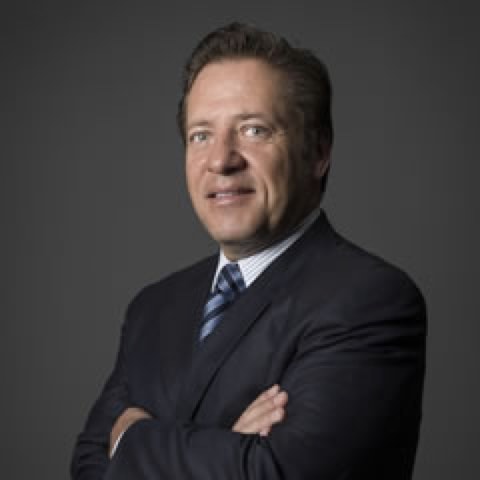 GERARDO RIOSECO ORIHUELA
VP Loyalty Programs
Our mission is to build medium- and long-term relationships with individual clients, capitalizing on Posadas' brands, distribution channels, and alliances, turning them into a differentiating asset.
Incorporating technology, achieving scalability and personalization of the benefits to give members, partners and travelers a sense of belonging to these products, encouraging their use and recommendation, ensuring a profitable operation.
ARTURO MARTINEZ DEL CAMPO
CHIEF FINANCIAL OFFICER
Has the mission to achieve and keep solid and efficient financial structure, which will allow us to sustain an increasing course of profits, maximizing it's return to the shareholders.
Professionalism
We are a modern company, continuously adapting to market needs. Given our leadership in Mexico and Latin America, we are committed to our values and always reflect them in the work we do. We are dedicated to our commitment to our guests, consistently creating unforgettable moments and successful stays through our world-class service.
Our Community
Through the Posadas Foundation, we strive to improve the development, growth and dignity of Mexico's children. We also care deeply about the wellbeing of the many communities that are home to our hotels. We consistently create and offer jobs in these communities and offer assistance and support during natural disasters and other times of crisis.
Teamwork
Our daily work is built around the principle that strong teams are made up of committed, talented and focused individuals. We recognize the importance and impacts of synergies and common goals, and actively work to add valuable people to our efforts.
SUSTENTABILIDAD

CAPITAL HUMANO