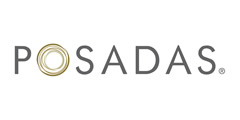 Our Philosophy:
We are a modern company, continuously adapting to market needs. Given our leadership in Mexico and Latin America, we are committed to our values and always reflect them in the work we do. We are dedicated to our commitment to our guests, consistently creating unforgettable moments and successful stays through our world-class service.
People First
Positive attitudes and quality service are inherent to service at Posadas and are crucial to ensuring that our guests are happy. As we pursue this shared goal of serving and meeting our customers' needs, we are mindful of our employees, who we care for and respect. Whether our customer is external or internal, we provide thorough service with good humor because we enjoy our work and always maintain a positive attitude. Naturally, we respect that people's opinions and lifestyles will vary and, as such, we treat everyone with warmth, kindness and friendliness.
Our Community
Through the Posadas Foundation, we strive to improve the development, growth and dignity of Mexico's children. We also care deeply about the wellbeing of the many communities that are home to our hotels. We consistently create and offer jobs in these communities and offer assistance and support during natural disasters and other times of crisis.
Teamwork
Our daily work is built around the principle that strong teams are made up of committed, talented and focused individuals. We recognize the importance and impacts of synergies and common goals, and actively work to add valuable people to our efforts.